Lecture 27: Route finding 2
This assignment is due on Sunday, April 17 at 11:59pm. Submit it using Handin as assignment lecture27.
1 Safety
When you follow the link above with your browser, you should see Leveson's article, as well as a button "<" in the upper-right corner. Use the "<" button to expand the annotation sidebar.

You may need to log in to Hypothesis, using the account you created in Lecture 5: The table method.

Expand the drop-down menu "Public" in the sidebar, and change it to our course group "211". You belong to this group because you used the invite link in Lecture 5: The table method. If you don't post to this group, then other students won't see your annotations, and you won't get credit.

Find a place where Leveson says what to do. Carefully select it, and Annotate it like this:

In the future, when …

I will …

instead of ….

Find one place in the article where you were confused, uncertain, or curious. Carefully select exactly the relevant passage, and Annotate it with your question

and what you have done towards answering it

.

Make your question clear, descriptive, and specific.

Don't be too brief, terse, or vague. Don't just say "What's this" or "I don't understand".

Don't just summarize.

Once you have added your annotations, respond to someone else.

Don't bullshit.
Optional: read more about Therac-25 in Appendix A of Leveson's book "Safeware: System Safety and Computers". Here's one key good part: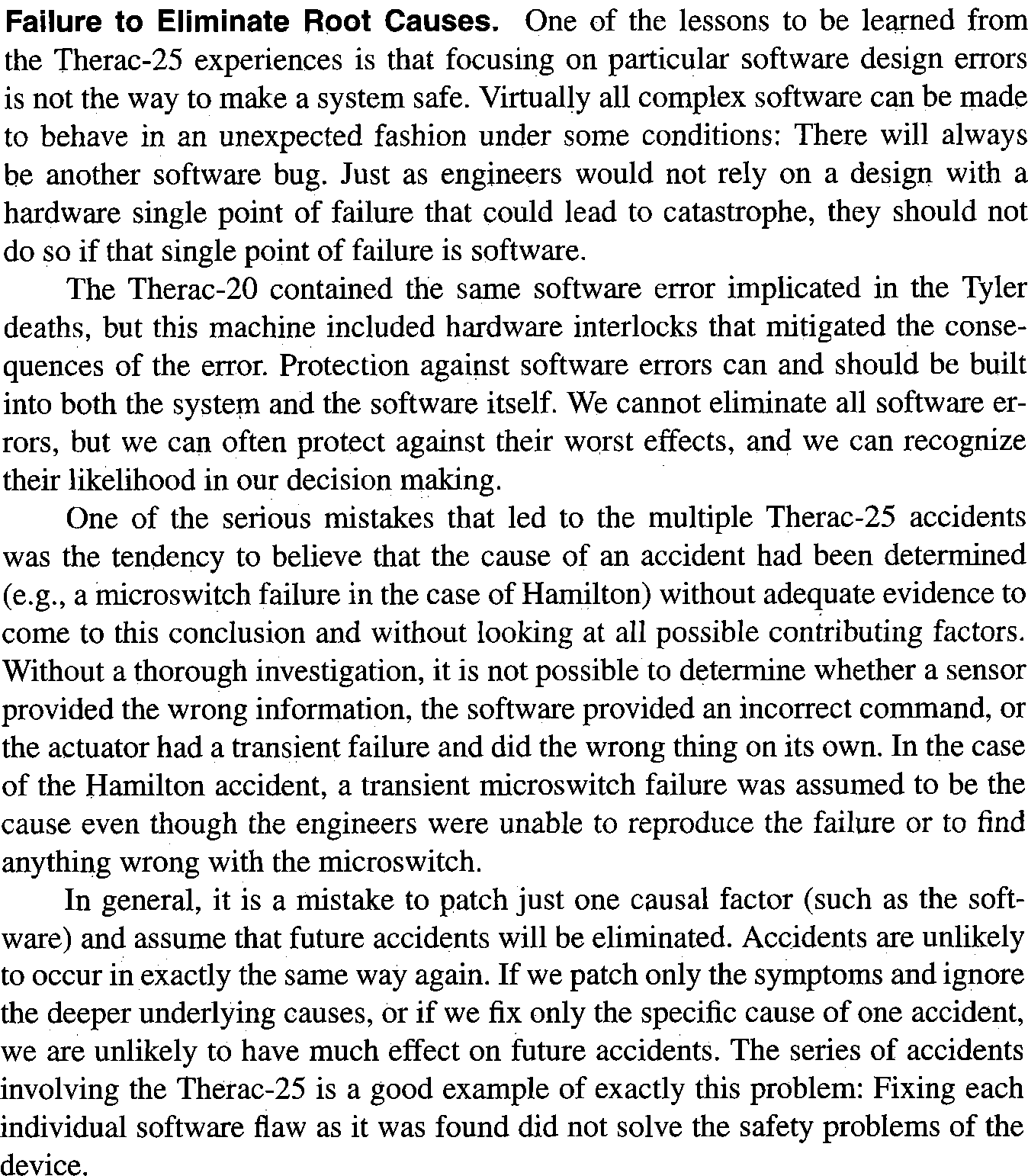 2 The road not taken
Exercise 2.
Write a shorter example
Map
, not using
USA
, that also doesn't finish. Define it as a constant named
loop-map
.
Exercise 3.
Change
generate-way-tree
to use
generate-way-tree/a
.
Exercise 4. Finish designing has-route?, using the functions we've already defined.